Home interior trends change every year and with every individual's home!  We wanted to take a look at what is currently trending in homes.  Do you have a home that follows one of these styles?  Do  you have a home that creates a new ambiance you think we should know about?  Share with us!
Rustic Chic: 
This style is popular in cottages, log homes, and craftsman styled homes right now.  It differs from modern farmhouse in that you can combine more detailed or distressed furniture pieces into your surroundings.  This look often involves white kitchens, wooden decorations, light fabrics on dark wood floors, sconces, light but warm walls, and pallet decor.  It can also have fabulous chandeliers and stone added to accent bigger rooms.  We love looking at Pottery Barn for some inspiration!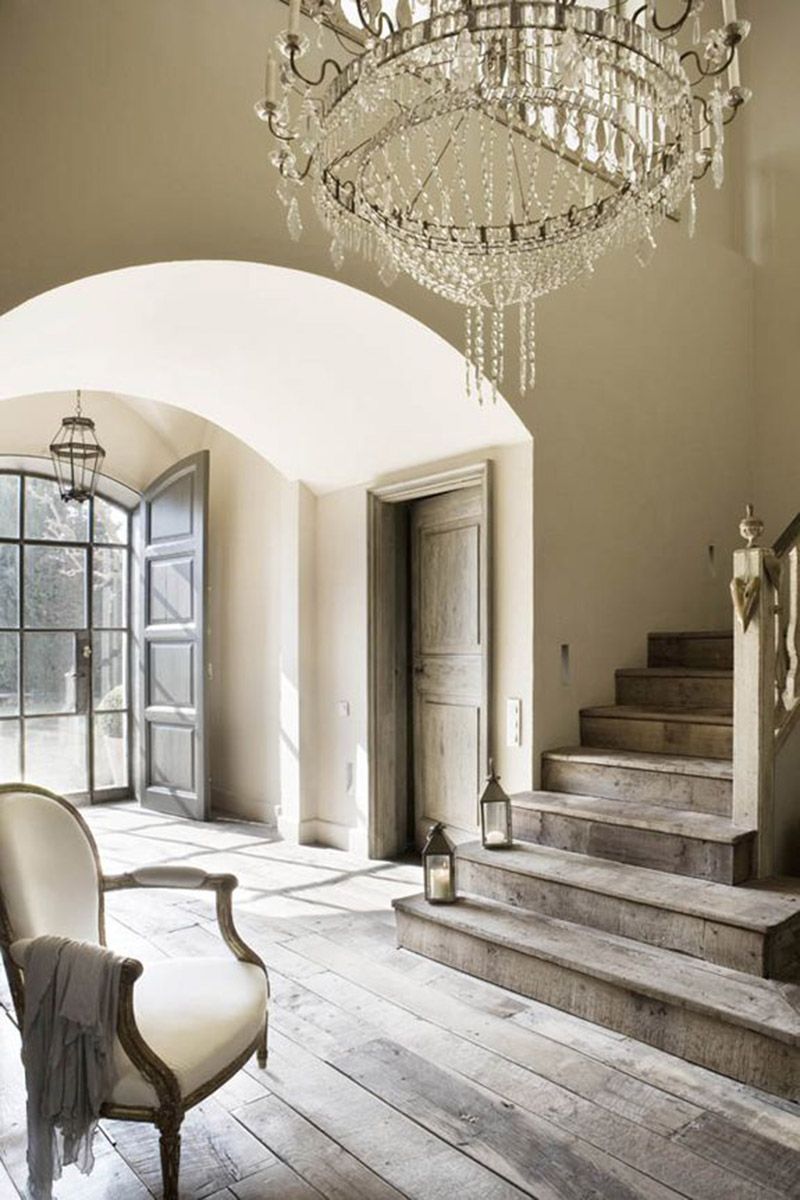 Modern Farmhouse: 
This style is popular in both ranch style homes and fixer uppers!  Can you say shiplap, mudroom, and edison bulbs?  This interior has warm, "worn" looking wood floors, cool and two-toned kitchen cabinetry, lots of oil rubbed bronze fixtures, barn doors, and galvanized metal decor.  Check out your local consignment stores for redone, rustic pieces and inspiration!
French Provincial: 
This can be anything from simple, to glamorous.  Mostly seen in larger homes, upscale apartments, and mansions, this style is classic.  It involves ornate and curved furniture, drapes, entryway pillars, ornate hardware, oval shapes, wallpapers, and chandeliers.  It can involve deep jewel toned accents or be completely done in shades of white and cream.  It has mixed metallics and sheen throughout.  Take a look around Pier One and World Market for this royal inspiration!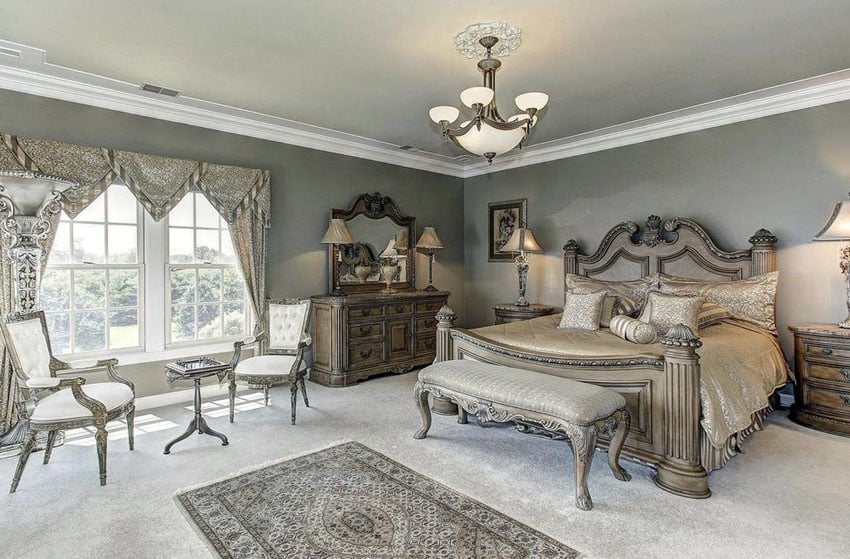 Mid Century Modern: 
Lines, angles, white, pops of color, and bold are what comes to mind with mid century modern.  Seen commonly in mid century styled homes, family to high end homes, and bachelor pads, this interior look is fun!  Flat bricks, geometric shapes, stone fireplaces, slate floors, and colorful carpetry or tile are some staples.  Rectangle glass inlay front doors and angled roof lines make up the exterior.  Credenzas, brass, chevron wood, mustard yellow, and colorful kitches are all also common!  Take a look around IKEA and West Elm for inspiration!
Industrial: 
Currently trending in loft apartments and basements, the industrial look involves cool and dark colors, exposed brick, metalwork, cement, natural light/glass, and wood.  It also often comes with an open, painted ceiling in black or grey.  You can find tons of inspiration at Joss and Main or Hayneedle!