Hello, all!  We at Regal Home Group are loving the start of the holiday season!  With Thanksgiving coming up, our office of "foodies" is getting excited!  We decided that this week, we would share our favorite Thanksgiving recipes for you to try out next week!  Whether or not you celebrate the holidays, you can bring any of these recipes to the table with confidence!  They are Regal approved!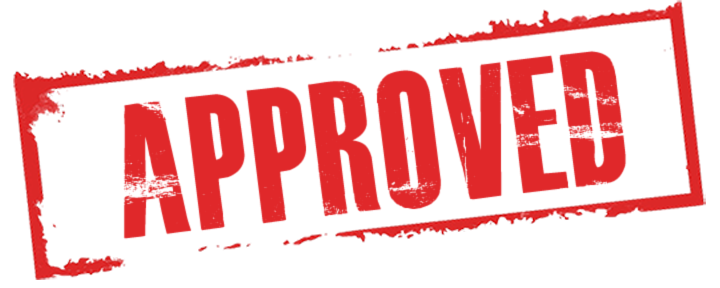 We'll start with one of our fabulous closing coordinators, Renae.  Her recipe is for a delicious pumpkin-cheese cake-cake!  She just tried this recipe recently at a family get together and exclaimed, "It's the best thing I've ever eaten!"  Here you go (also you can see the recipe at http://flourmewithlove.com/2014/11/pumpkin-earthquake-cake.html):
1 box of white cake mix (you DO NOT need the ingredients on the box)
1 tsp. pumpkin pie spice
1 15 oz can of pumpkin puree
1/2 C butter
8 ounces cream cheese, softened
1 tsp. vanilla
2 C powdered sugar
1 C butterscotch chips
Preheat oven to 350 degrees; grease a 9 x 13″ pan.  Melt the butter in the microwave or on the stove top.  Mix in the softened cream cheese, vanilla, and powdered sugar.  Stir in the butterscotch chips; set aside.  Mix the cake mix, pumpkin pie spice and pumpkin puree together.  Pour into the prepared pan.  Spoon dollops of the cream cheese mixture onto the batter.  Take a butter knife and swirl the cream cheese mixture into the batter.  Bake for 40-45 minutes.  Allow to cool.  Slice, serve and enjoy!
Next, we have our other incredible coordinator, Amy!  Her recipe is for a gooey, cheesy, broccoli casserole!  Amy loves this recipe because it has so many different textures and flavors!  It's a great way to get the kids to eat their vegetables! 😉  See this link or follow the directions below (http://www.cooks.com/recipe/uk7vm7rz/old-english-broccoli-casserole.html):
1/4 c. butter

1 1/2 c. Waverly wafer cracker crumbs

2 (10 oz.) pkg. frozen chopped broccoli

1/4 c. butter

3 tbsp. flour

1 1/2 c. milk

1 (5 oz.) jar Old English cheese

1/4 c. sliced almonds
Melt 1/4 cup butter and mix with cracker crumbs. Reserve 1/2 cup crumb mixture for topping, press remaining crumbs into 8 x 12 inch casserole dish. Cook broccoli slightly less than time recommended on package. Drain and arrange over crumbs. Melt 1/4 cup butter; blend in flour. Gradually add milk; cook stirring constantly until thickened. Add cheese, stirring until melted. Add almonds and pour sauce over broccoli. Sprinkle with reserved crumbs. Bake uncovered at 375 degrees for 30 minutes or until golden brown. 8 servings.
Gerald and his family love this creamy, blueberry pie for Thanksgiving!!!
3 cups blueberries
1 pie crust
1 cup white sugar
1/3 cup flour
1/8 tsp salt
2 eggs, beaten
1/2 cup sour cream
1/2 cup white sugar
1/2 cup flour
1/4 cup butter
Combine 1 cup sugar, 1/3 cup flour and salt.  Add eggs and sour cream, stirring until blended.  Place blueberries in shell and spoon sour cream mixture over berries.  In another bowl, combine 1/2 cup sugar and 1/2 cup flour.  Cut in butter until it resembles course meal.  Sprinkle this mixture over sour cream mixture and berries.  Bake at 350 degrees for 50-55 minutes.
Brad's family recipe is full of flavor!  Here are the directions for his Deluxe Mashed Potatoes:
5lb potatoes
1pkg cream cheese
1 c milk
1 stick margarine
1 tsp season salt
1tsp salt
1 tsp onion salt
1/2 tsp garlic salt
1/4 tsp pepper
Peel and cook potatoes, mash to desired consistency. Fold in other ingredients.  Put in greased crockpot and bake on medium for 4-5 hours. Or put in oven for 1 hour at 350.  Dot with butter to finish.
James' recipe is for a Thanksgiving classic!  His twist on green bean casserole will surprise your taste buds!  See below or click this link (http://www.plainchicken.com/2017/06/cracked-out-green-bean-casserole.html#d1Gq4ofISIO1Xhs4.99) :
2 cans (10.5-oz) Cream of Mushroom Soup
1 cup buttermilk
1 (1-oz) package dry Ranch salad dressing mix
4 cans (14.5 oz. each) Del Monte® Cut, Whole or French-Style Green Beans, drained
1 cup shredded cheddar cheese
1 pound bacon, cooked and chopped
1 (6-oz) can French's White Cheddar French Fried Onions
Preheat oven to 350 degrees. Lightly spray a 9×13-inch pan with cooking spray.  Stir together soup, buttermilk, ranch mix, drained green beans, cheese and cooked bacon. Pour in prepared pan.  Top with Crispy Fried Onions.Bake for 25 minutes to 30 minutes.
Travis and his family like to keep things on the lighter side—but FULL of flavor!!!  Check out this recipe they love for butternut squash (https://www.joyfulhealthyeats.com/harvest-roasted-butternut-squash-quinoa-salad/)!
2½ cups butternut squash, cut into ½" cubes (about 1 half butternut squash)
1½ cups red onion, cut into ½" cubes
2 tablespoons olive oil
1 teaspoon sea salt
1 cup uncooked quinoa
2 cups water
⅓ cup dried cherries
¼ cup pepitas
¼ cup fresh parsley, chopped
2 oz. crumbed goat cheese
2 tablespoons apple cider vinegar
2 tablespoons olive oil
1½ teaspoons raw honey
dash of ground cinnamon
salt to taste
Preheat oven to 400.  Add the butternut squash and red onion to a baking sheet. Season with 2 tablespoons of olive oil and 1 teaspoon of sea salt. Toss to coat.  Bake the mixture for 20 minutes.  In the meantime add quinoa and water to a small saucepan. Stir and bring mixture to a boil. Cover and reduce to simmer for 15 minutes until the liquid has evaporated. Remove from heat, let the quinoa sit for 2 minutes then fluff the quinoa with a fork.  To make the dressing: in a small bowl, mix the apple cider vinegar, 2 tablespoons of olive, raw honey, ground cinnamon, and salt to taste.  To a large bowl add cooked quinoa, butternut squash, red onion, dried cherries, pepitas, parsley, goat cheese, and dressing. Gently toss to mix everything together.
Jake's family loves this Thanksgiving Dessert Log!  It's rich and light at the same time!  Follow the link or the recipe below!
1 sheet of puff pastry, defrosted
1 egg, beaten and
10 oz almond paste
3 tablespoons of apricot jam
1 orange, zested
confectioners sugar for sprinkling
sliced almonds for garnish
Preheat the oven 425 F and cover a rectangular baking sheet with a parchment paper.  On a lightly floured surface, roll out the puff pastry.  Cut the pastry in half lengthwise.  In a medium bowl, combine the almond paste with the 
orange zest and knead until blended. Divide almond paste into 2 even pieces and roll each peace into a log approximately 1 inch shorter than the length of puff pastry.  Place the almond log onto a puff pastry half. Brush the sides of the pastry with egg wash.  Fold 2 shorter ends of the pastry onto the almond log. Fold over 2 longer ends and flip the log so that the seam was at the bottom.  Transfer the logs onto a prepared baking sheet, brush with the egg wash and bake for about 25 minutes until slightly brown on top.  Meanwhile put apricot jam in a microwave-safe dish and heat for about 30 seconds until jam is runny.  Brush baked log with the apricot jam, sprinkle with sliced almonds and dust with confectioners sugar.
Michi's recipe is for the big bird!  For a flavorful, crispy skin and a moist turkey, follow this recipe below or on the link! https://www.yellowblissroad.com/best-thanksgiving-turkey-recipe/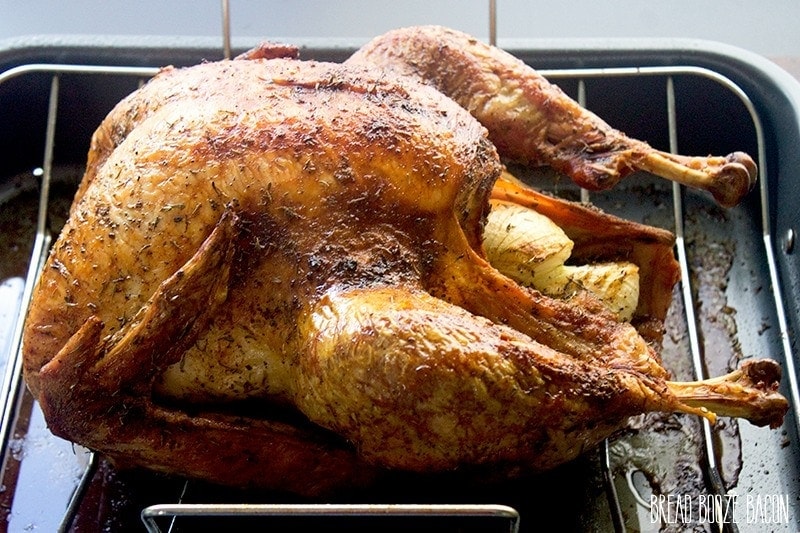 One 11-pound turkey, thawed
6 tablespoons unsalted butter, cut into 1 Tablespoon pats
1 1/2 yellow onions, peeled and halved
4 garlic cloves, peeled
2 teaspoons salt
2 teaspoons dried thyme
1 teaspoon dried sage
1/2 teaspoon paprika
1/2 teaspoon pepper
1/2 teaspoon ground mustard
Preheat your oven to 325 degrees F.  In a bowl, combine the salt, thyme, sage, paprika, pepper, and ground mustard until evenly incorporated.  Use a few paper towels to dry off the skin of the bird and inside the cavity.  Lift the skin over the turkey breast (on the side closest to the legs) and slide your hand under the skin separating it from the breast meat. Do this on both sides of the breast.  Insert three pats of butter under the skin on one side fo the turkey breast spreading them around evenly. Repeat on the other side.  Sprinkle the dry rub all over the turkey – breast, legs, wings, anything you can see. Using your hands press the rub into the skin a little. If you have any extra rub sprinkle it inside the cavity.  Place the onion halves and garlic cloves inside the turkey's cavity.  Transfer the bird to your roasting pan.  Take a good sized piece of foil and place it over the turkey breast. (You want to make sure to the foil piece is big enough to fit over the whole breast.) Press down and mold the foil to the breast., let the ends stick out if the foil's a bit big.  Place the turkey in the oven and roast for 2 hours. Carefully remove the foil from the turkey. Increase the oven temperature to 400 degrees and cook the turkey for another hour, or until the internal temperature of the breast reaches 165 degrees F and the skin is golden and crispy.  Remove the turkey from the oven and let it rest briefly before carving.